Trailer & Links
Muffed is available on the following platforms: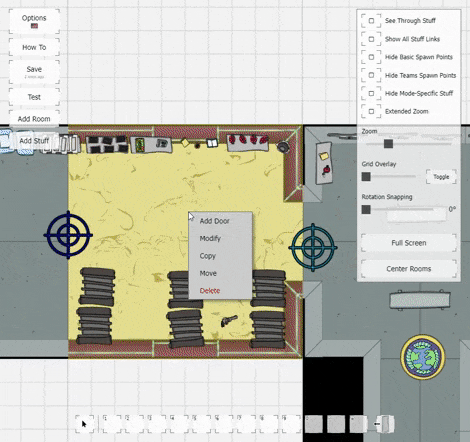 Level Editor
Muffed has a free browser-based
Level Editor
so anyone can create and publish their own levels.
Documentation
Muffed has extensive
Documentation
covering topics such as: the different editions, how to connect a variety of supported controllers, particulars of the custom game engine, and details on how to use the level editor.
Live Events
We've shown Muffed at several events. It's a big hit at conventions because the high player count combined with the drop in/out support lets people just jump in.
Supporter Pack
This is the first
DLC
for Muffed. It includes Printable Assets, Videos, Pictures from behind-the-scenes, and In-Game Extras including Bonus Maps.
Soundtrack
Articles
We've written several articles about Muffed over the course of development. Here are some of the highlights: